You are here
St. Ann's Center's Christmas Open House: December 3, 2023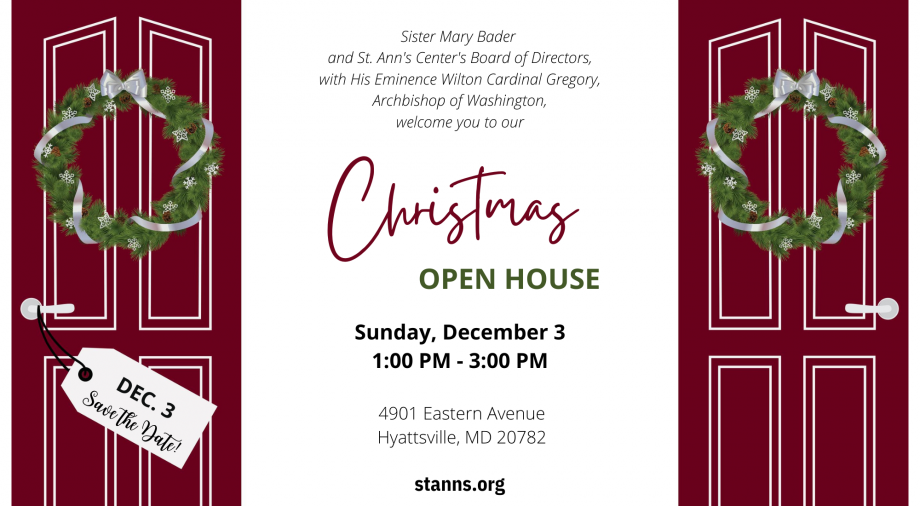 Sister Mary Bader and St. Ann's Center's Board of Directors welcome you to our annual Christmas Open House. We hope you can join us for an afternoon of Christmas cheer!
Date: Sunday, December 3, 2023
Time: 1:00 p.m. to 3:00 p.m.
Address: 4901 Eastern Avenue, Hyattsville, MD 20782
Tell us your coming by visiting our Open House Facebook event!