You are here
Our Summer Wish List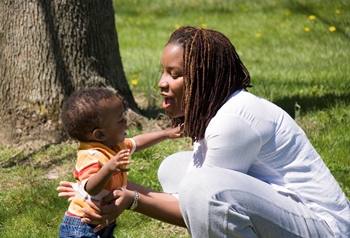 What is your favorite summer memory?
Maybe it was a day that you spent playing outside with friends, a visit to the local ice cream shop, or a family trip to your favorite amusement park. For many of us, summertime is when we experience new things and create lasting memories.
Unfortunately, families who are experiencing homelessness and instability rarely have that chance. Instead, summertime brings added financial stress, new child care demands, and concerns about heat safety and hunger.
We want to make this summer the best one yet for the families living in our residential and transitional housing programs. Last week we asked for their wishes. They told us: SUN, SWIM, MUSIC and FUN!
Help St. Ann's make these wishes come true by making a gift our Wish List.
Our Summer Wish List:
Summer hats (for women and children)
Sunglasses (for women and children)
Children's Swimwear (Sizes XS to Medium)
Women's Swimwear (Small to XXL)
Educational toys
Musical instruments
Construction Paper (all colors)
Non-Toxic Paint (all colors)
Jewelry making supplies
Unpainted picture frames, cups, birdhouses, etc.
Knitting yarn and supplies
Miscellaneous craft supplies (help us get creative!)
Gift Cards to Rita's, Baskin-Robbins, Cold Stone Creamery
Gift Cards to Regal Cinemas (Hyattsville)
Sponsored trips to local amusement parks
Need more options? Check out our Wish List page and our Amazon Wish List for our most urgent needs.
To donate any new or gently used item to St. Ann's Center, simply deliver it to:
4901 Eastern Avenue
Hyattsville, MD 20782
Contact us with any questions:
(301) 559-5500 x147
Thank you for helping us create a memorable summer for our young mothers and their children. Because of the continued generosity of St. Ann's friends, our young families know that they are cherished and supported.
Tags