You are here
Love Helps Plants - and People - Grow!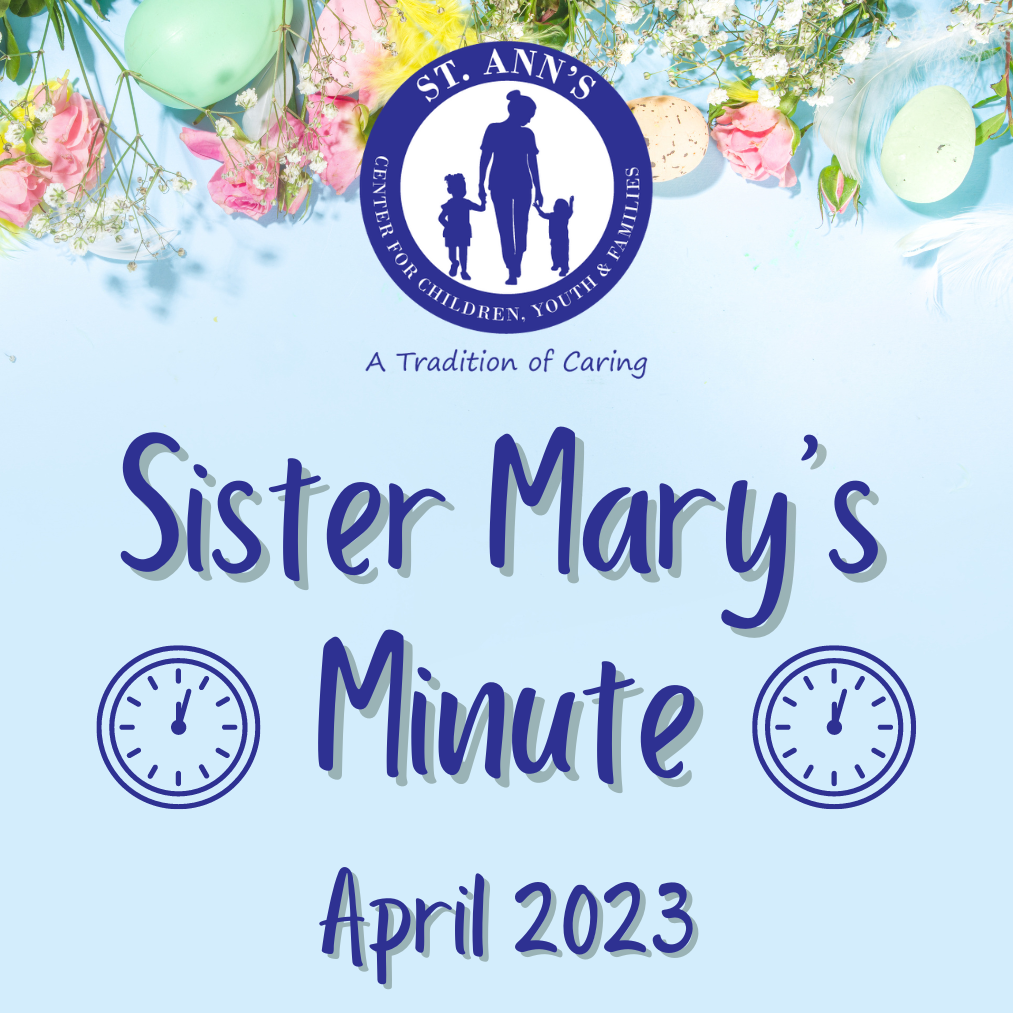 This blog is part of a monthly reflection series from St. Ann's Center CEO, Sister Mary Bader.
Find more of these reflections by visiting the archive: Sister Mary's Minute.
---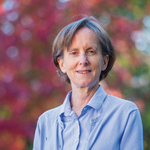 Happy Easter from St. Ann's Center! I hope you are enjoying this first week of the Easter season. What gorgeous Spring weather!
True to the season, life is blooming at St. Ann's Center - outside and within. Around our little campus the trees have flowered pink, yellow, purple and bright green – a regular Easter palette! And inside St. Ann's, our resident families have enjoyed bonding, celebrating, and growing together in an atmosphere lovingly decorated by volunteers.
Thank you for making this season special for St. Ann's families. Because of you, mothers and their children who once faced crisis now have a caring, nurturing environment where they can plan for independent and happy futures - as well as celebrate holidays!
A longtime donor recently wrote to St. Ann's and shared the following quote:
"Love helps plants – and people – to grow and thrive."
Please know that YOUR love is a big part of what helps St. Ann's families to grow and thrive!

Sincerely,
Sister Mary Bader, CEO
---
Join Us on May 10 for Hope Blossoms!
Hope Blossoms is happening soon! Will you join us?

Sister Mary Bader, DC, and Honorary Co-Hosts Jan & John Magnolia invite you to Hope Blossoms - our annual cocktail reception and awards ceremony which celebrates and supports the families rewriting their futures at St. Ann's Center.

Date: Wednesday, May 10, 2023
Time: 6:00 to 8:00 p.m.
Place: Columbia Country Club

For tickets and sponsorship information, click here: https://apps.stanns.org/special-events?EV=105
---
Make an Impact - Be Our Hope Blossoms Sponsor!
St. Ann's Center offers a range of sponsorship opportunities to help you make an impact at our annual event while supporting the families participating in our programs.
To learn about sponsorship options and benefits, contact Susan Flaherty, VP of Development, at [email protected] or via phone at 301.559.5500 ext. 163.
---
About St. Ann's Center
St. Ann's Center helps mothers and children overcome crisis and achieve lasting independence and stability by providing a safe and supportive home, child care, education and employment assistance, and clinical social work services within a Catholic community that welcomes all.
Tags