You are here
St. Ann's Day Matching Gift Opportunity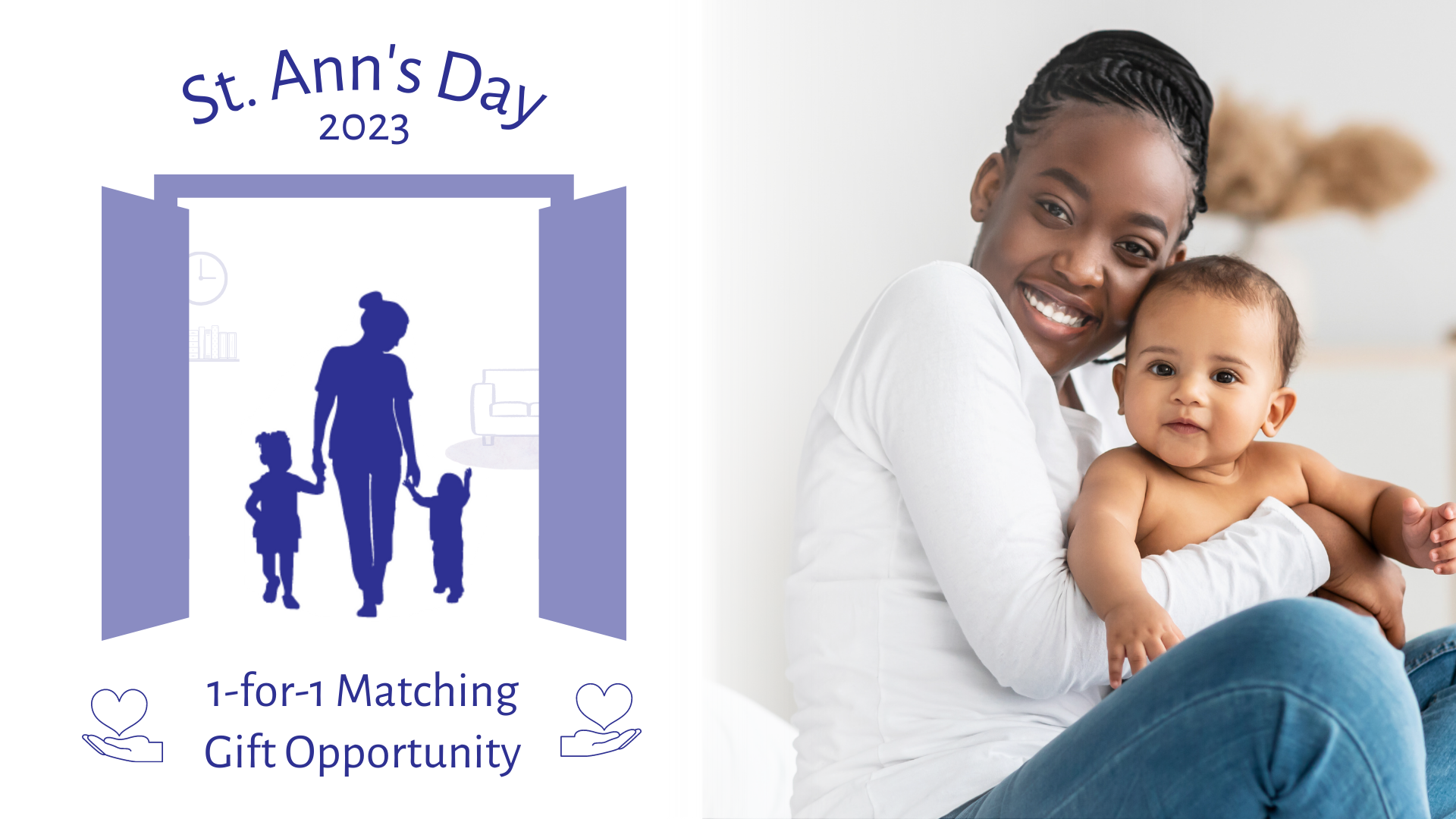 Join our 1-for-1 matching gift campaign, now through August 30!
---
Help Us Open Doors of Hope & Welcome!
This month we celebrate our namesake, St. Ann – the Mother of Mary, and the patron of mothers and grandmothers! As July 26 approaches – St. Ann's traditional feast day – we invite you to join us in celebrating the special women in your life by making a gift to support the women and their children who turn to St. Ann's Center for help.
And through August 30, thanks to the generous support of the Raskob Foundation for Catholic Activities, your gift will be matched dollar for dollar, up to a total of $20,000!
You have the option to make your gift in tribute or memorial to a special woman, mother, or mother figure in your life. Tributes will be posted to a special page on St. Ann's website!
You can conveniently make your gift online at http://bit.ly/StAnnFeastDay.
For details on making a gift by check, please contact Ellen Toups, Manager, Annual Giving & Corporate Relations at [email protected].
---
About St. Ann's Center
St. Ann's Center helps mothers and children overcome crisis and achieve lasting independence and stability by providing a safe and supportive home, child care, education and employment assistance, and clinical social work services within a Catholic community that welcomes all.