You are here
Extra-Special Moments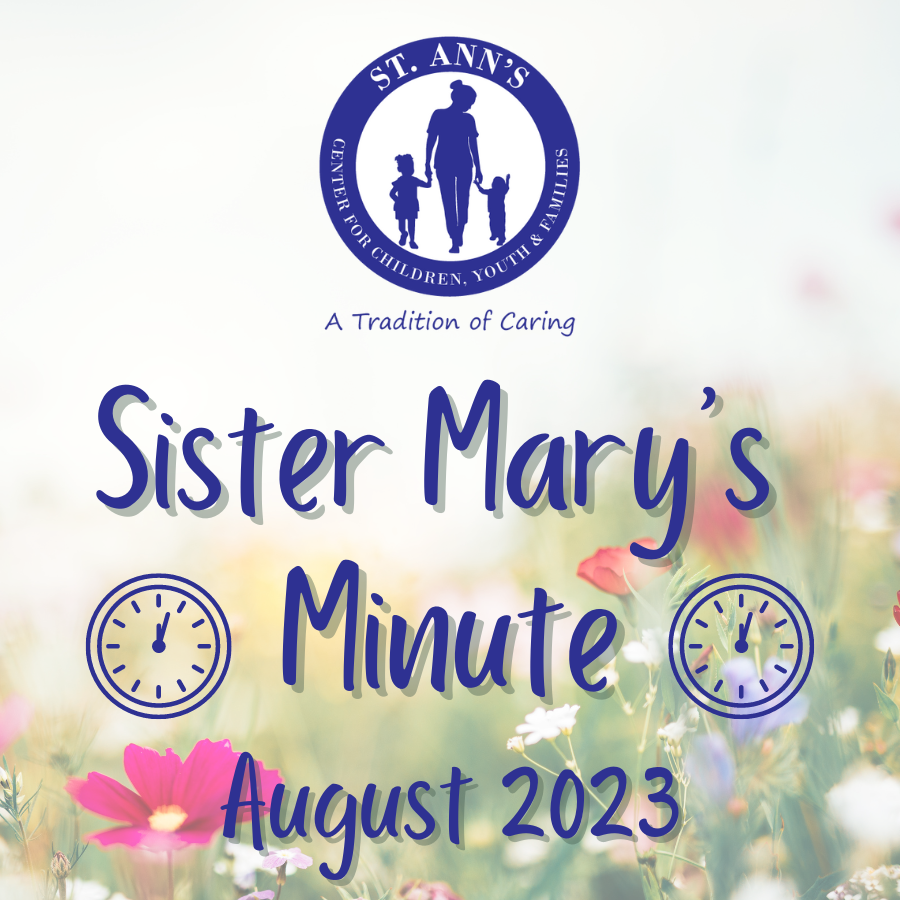 This blog is part of a monthly reflection series from St. Ann's Center CEO, Sister Mary Bader.
Find more of these reflections by visiting the archive: Sister Mary's Minute.
---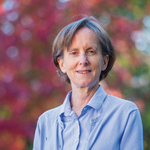 When you support St. Ann's Center, you aren't just providing for the basic needs of the families participating in our supportive and transitional housing programs. You're also helping mothers and children bond, laugh, and make memories together – sometimes in extra-special ways.
One of these extra-special moments came last week, as we enjoyed our annual "St. Ann's Day" celebration. The idea behind St. Ann's Day is simple – one day each summer, we host a mini-carnival where our families (along with our Child Care Center students and our staff) can step out of the normal routines and have some fun in the sun.
This year, St. Ann's Day included pony rides, fresh-popped popcorn, piñatas, and even a magic show courtesy of our friend Turley the Magician. Then in the evening, we hosted a dinner and bingo just for our resident moms.

Sister Mary Bader (R) with piñata contestants on St. Ann's Day 2023
Among the highlights of the day, it was a special treat to watch several of our residents as they walked alongside and held the hands of their little ones who were bravely riding the ponies (named "Bubblegum" and "Buster").
This simple act of mom holding her child's hand exemplified the important bonds which develop and grow during a family's journey at St. Ann's – and continue to grow long after their time with us.
From the bottom of my heart, thank you for making this extra-special St. Ann's Day possible.

Gratefully Yours,
Sister Mary Bader, CEO
P.S. Thank you to everyone who has supported our ongoing St. Ann's Day matching gift campaign! Please visit our St. Ann's Day Tribute Page to view gifts made in honor or memory of loved ones.
---
Join Our St. Ann's Day Matching Gift Campaign!
Now through August 30, the Raskob Foundation for Catholic Activities will generously match donations to St. Ann's Center dollar-for-dollar, up to a total of $20,000!
You have the option to make your gift in tribute or memorial to a special woman, mother, or mother figure in your life. Tributes will be posted to this special page on St. Ann's website!
You can conveniently make your gift online at http://bit.ly/StAnnFeastDay. For details on making a gift by check, please contact Ellen Toups, Manager, Annual Giving & Corporate Relations at [email protected].
---
Two Upcoming Chances to Socialize with St. Ann's Center!


1. Happy Hour Fundraiser
Hosted by St. Ann's Center's Young Professionals Network
Date: Tuesday, August 22
Time: 5 PM - 9 PM
Place: Dacha Beer Garden, Navy Yard
Map: 79 Potomac Ave SE, Washington, DC 20003
Click HERE to RSVP for Happy Hour.
*Note - there is NO baseball game that night, so parking is an option!

2. Annual Fall Social
Hosted by St. Ann's Center's Board of Directors
Date: Wednesday, October 4
Time: 5:30 PM - 7:30 PM
Place: The Irish Inn at Glen Echo
Map: 6119 Tulane Avenue, Glen Echo, MD 20812
Save the Date!
More Info and Registration for Our Fall Social Will Be Coming Soon.
---
About St. Ann's Center
St. Ann's Center helps mothers and children overcome crisis and achieve lasting independence and stability by providing a safe and supportive home, child care, education and employment assistance, and clinical social work services within a Catholic community that welcomes all.

Image: Mother and daughter walking on a path together.
Tags