You are here
A Final Minute to Thank You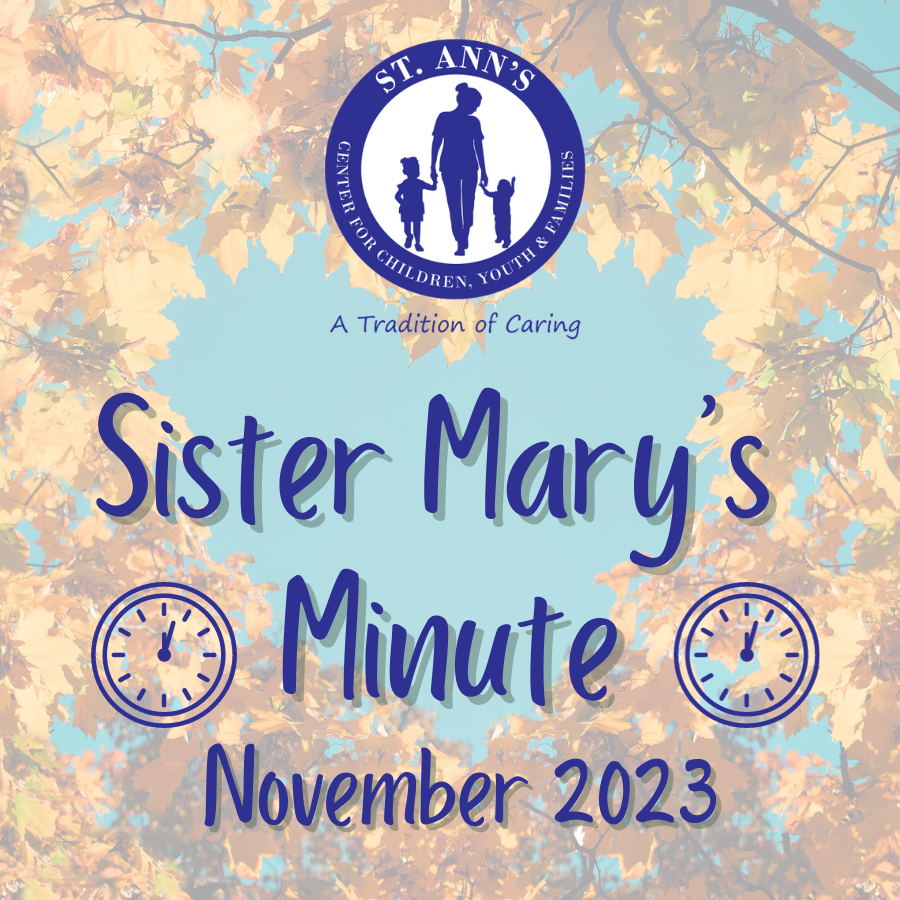 This blog is part of a monthly reflection series from St. Ann's Center CEO, Sister Mary Bader.
Find more of these reflections by visiting the archive: Sister Mary's Minute.
---
Greetings from St. Ann's Center! As you are aware, this will be my last holiday season at St. Ann's and my
final Sister Mary's Minute! It has been a joy sharing with you all of the wonderful moments and stories. I want to take this moment to say, "Thank You!" The women and children who now have a safe haven and programs to help them learn to manage their complicated lives also thank you. You have been such a great supporter of their journeys toward stability. From the staff, thank you for your gifts of money and your precious time! The impact of both help St. Ann's succeed in our mission to build a brighter future for so many.

As we approach the holidays, we celebrate our families' successes. Will you help us create more opportunities for success? The Giving Tuesday campaign is a way to "Give Your Cup" of kindness, which is such a boost – to support their education and life skills for their well-being and their child's. For over 18 years this has been my goal and I know with your continued support St. Ann's Tradition of Caring will continue to provide the safe haven these women and children need.

Gratefully Yours,
Sister Mary Bader, CEO
P.S. Christmas Open House - My last official duty as CEO of St. Ann's Center will be hosting our Christmas Open House on December 3, 2023. I hope to see you there!
---
"Give Your Cup" | Giving Tuesday on November 28th

---
About St. Ann's Center
St. Ann's Center helps mothers and children overcome crisis and achieve lasting independence and stability by providing a safe and supportive home, child care, education and employment assistance, and clinical social work services within a Catholic community that welcomes all.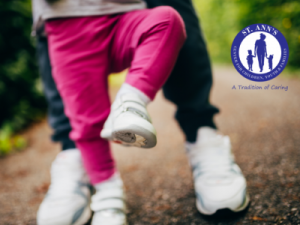 Image: Mother and daughter walking on a path together.
Tags