You are here
You Help Families Rewrite Their Futures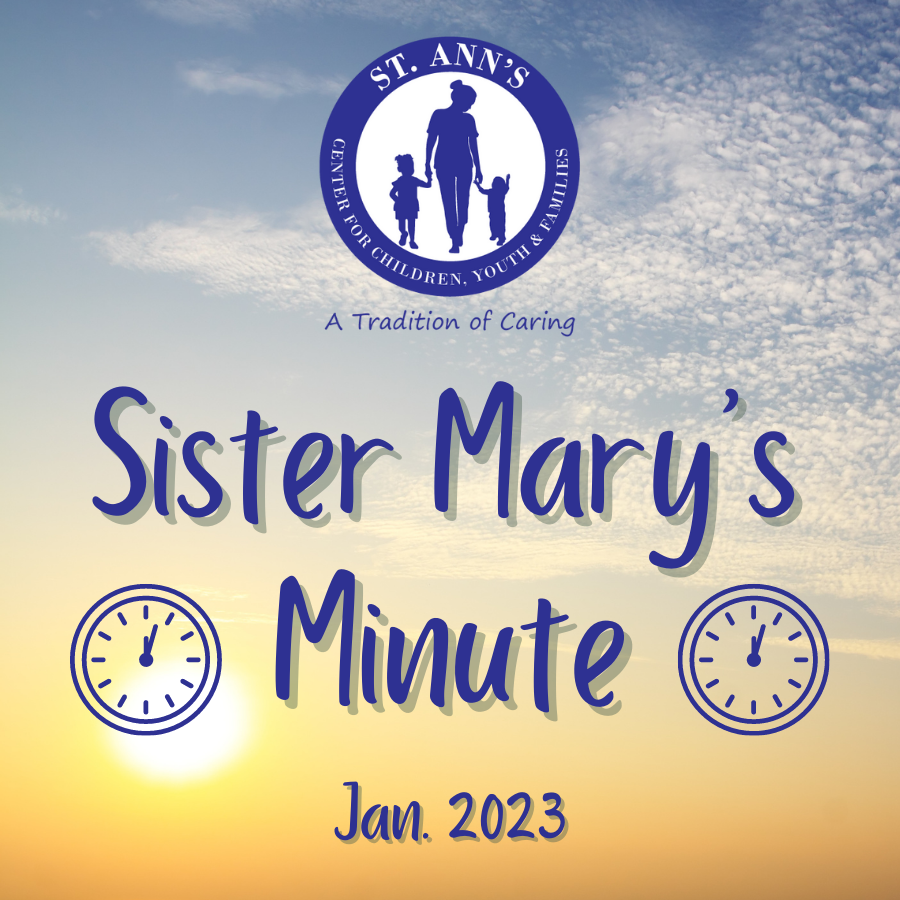 This blog is part of a monthly reflection series from St. Ann's Center CEO, Sister Mary Bader.
Find more of these reflections by visiting the archive: Sister Mary's Minute.
---
Happy New Year from St. Ann's Center! We hope you had a wonderful Christmas season.
This week, I am reflecting on January as Poverty Awareness Month. This nationwide initiative exists to raise awareness and consciousness about poverty in the U.S., as well as spotlight how different communities are responding to this pervasive problem.
Poverty is a subject close to our hearts at St. Ann's Center. Since our very beginnings, St. Ann's has worked closely with women and their children affected by poverty. This continues to be the focus of our mission, 160+ years later.
Today we know that poverty is not the whole story of a family's life; it is only a chapter. The women we encounter at St. Ann's have frequently experienced significant material poverty and other traumas, and our hearts break in response to their stories. Yet in time, we also witness these same moms – through access to safe housing, child care, and wraparound supports – achieve newfound stability which allows their families to thrive.
These transformations are helped enormously by our caring Residential Programs staff and our Clinical and Social Work Services team, who partner to create a nurturing atmosphere where moms are supported in reaching their unique goals, on a timeline that makes sense for their unique situation.

You are part of this equation too! It is through your care and support that St. Ann's Center is able to respond to the challenge of family poverty through creative love-in-action.


Thank you, from the bottom of my heart.
Sister Mary Bader, CEO
---
Supporting St. Ann's Center Just Got Easier
If you haven't already, check out St. Ann's Center's new and improved online giving page!
Now it is easier than ever to make a one-time or recurring gift supporting St. Ann's families as they journey from crisis to stability and independence. Click the purple "DONATE" button above to be taken to our giving page, and explore your options for making an impact!
You can also directly follow this link: https://apps.stanns.org/donate-now
---
About St. Ann's Center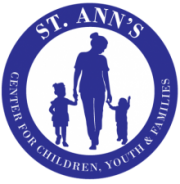 Mission Statement: St. Ann's Center for Children, Youth and Families strengthens and supports families on their journey toward stability. Inspired by Catholic social teaching and Gospel values, St. Ann's Center provides a nurturing community where families heal from the past, overcome barriers, and take hold of their future.
St. Ann's Center is a registered 501(c)3 nonprofit committed to lifting vulnerable children, mothers and families out of poverty and homelessness. Our innovative housing and support programs build upon a family's inherent strengths by providing the tools for life-long independence and self-sufficiency. St. Ann's serves families of all backgrounds and faith identities.
To learn more about St. Ann's Center, please click here: https://stanns.org/about
Tags