You are here
St. Ann's Obtains National Accreditation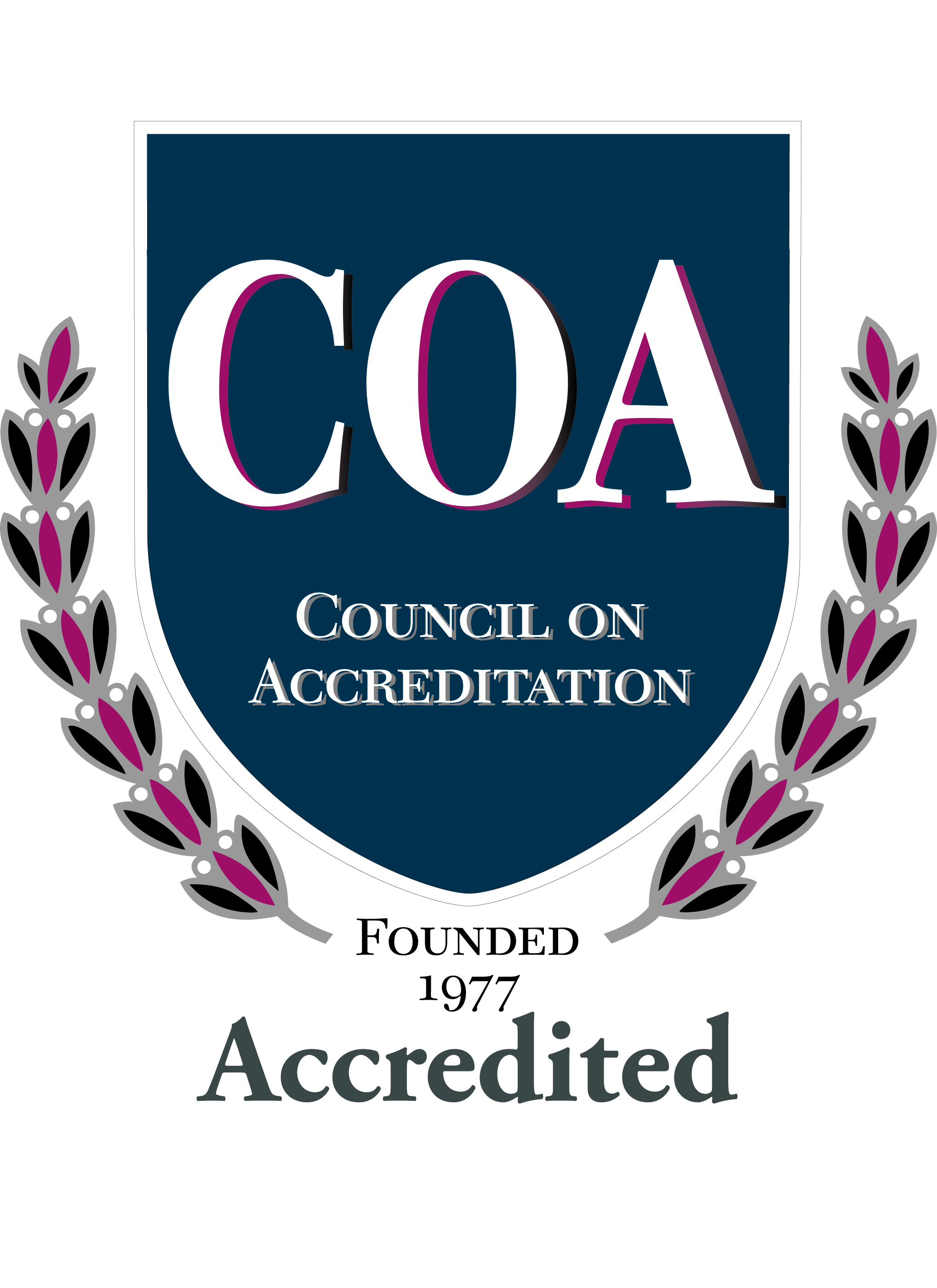 St. Ann's Center for Children, Youth and Families has achieved national accreditation through the New York-based Council on Accreditation (COA).
St. Ann's Board of Directors made the decision to pursue accreditation in 2012, when St. Ann's was experiencing an enormous transformation in our programmatic focus.
COA accreditation is an objective, independent, and reliable validation of an agency's performance. The COA accreditation process involves a detailed review and analysis of an organization's administration, management, and service delivery functions against international standards of best practice. The standards driving accreditation ensure that services are well-coordinated, culturally competent, evidence-based, outcomes-oriented, and provided by a skilled and supported workforce. COA accreditation demonstrates accountability in the management of resources, sets standardized best practice thresholds for service and administration, and increases organizational capacity and accountability by creating a framework for ongoing quality improvement.
To achieve accreditation, St. Ann's first provided written evidence of compliance with the COA Standards. Thereafter, a group of specially trained Peer Reviewers confirmed adherence to these standards during a series of on-site interviews with trustees, staff, and clients.
Based on thier findings, COA's volunteer-based Accrediation Commission voted that St. Ann's had successfully met the criteria for accreditation.
We believe that this achievement shows our clients, referral partners, and funders that St. Ann's implements the industry's best practices and that we are committed to delivering the best quality of services to vulnerable young women and children in our care.
We would not have been able to reach this important milestone without the leadership of our Board of Directors, the tireless work of our staff, and the support of our many friends. In particular, we would like to thank Anne Schneiders, Esq. and Jeananne Sciabarra (pictured on left, with Sister Mary Bader) for their leadership and guidance throughout this process.
Although the formal accreditation process has been completed, our work is far from over; COA accreditation is not an end in and of itself. Rather, it is a process by which our organization can consistently strive for and achieve new levels of excellence. Your continued support will allow us to better serve our mission.

If you would like to see the impact of our newly-accredited programs in action, we invite you to visit us. To schedule a tour or learn more, please contact Mary Wadlinger by phone at (301) 559-5500, or by email at [email protected].