You are here
LJ Hoes' "Gift of Joy"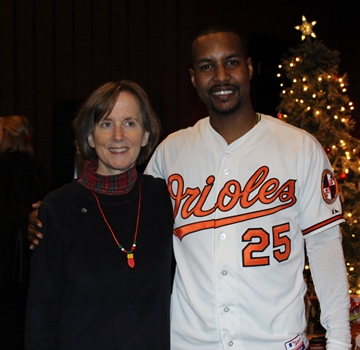 On December 19th, Baltimore Orioles outfielder and St. John's Preparatory School Alum, L.J. Hoes, hosted his fourth annual "Gift of Joy Toy Drive", benefiting the children living at St. Ann's Center.
This year, L.J. hosted the event at Dave and Buster's at Arundel Mills Mall and was joined by the Oriole Bird, Orioles' announcer Jim Hunter, family, friends and fans. Together, they collected hundreds of toys for St. Ann's families.
Thank you, L.J., for bringing the gift of joy to St. Ann's Center again this year! We are so grateful for your years of friendship and support.
Below are a few of our favorite snapshots. Click here to view more.
Tags