You are here
Meet Jake: A Young Philanthropist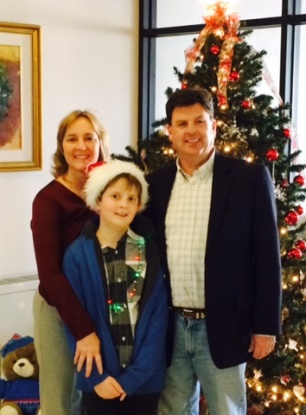 Jake and his family are tremendous supporters of St. Ann's and the families we serve.
We met the Nageotte Family through the Live Nation Annual Christmas Auction that benefits St. Ann's. His parents told Sister Mary Bader that Jake would save his money throughout the year so that he could purchase items at the auction – all the while knowing that he was really donating to St. Ann's.
Jake is only 10 years old, but he is always thinking of others. This holiday season, Jake told us that he wanted to make sure each of our young residents received a gift.
On December 7th, he brought over 25 gifts to St. Ann's in early December – gifts he picked out himself!
To view more pictures from Jake's visit to St. Ann's, check out the album on our Facebook page.
Tags