You are here
Hope Blossoms 2016: A Night to Remember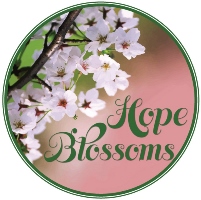 On behalf of St. Ann's Board of Directors, staff and young families, we want to thank all those who joined us on May 4th for Hope Blossoms.
Hope Blossoms is St. Ann's primary fundraising event of the year, where we raise funds essential to maintaining our high-quality housing and support services for young mothers and their children. Through a combination of education, child care, life skills classes, employment counseling and social work services, St. Ann's provides wrap-around care the families facing homelessness.
Hope Blossoms 2016 would not have been such an enormous success without the dedication of our sponsors, donors, staff and partners. We are especially grateful to Colleen and John Williams for their leadership and guidance as our Honorary Hosts. And to our Hope Blossoms committee, thank you for your tireless work throughout many months of planning.
We would also like to congratulate our honorees for the evening, Sarah von Pollaro and Monica and John Thompson III, who have made enormous contributions to advancing the welfare of women, children and families in our community. Read about our honorees here.
Here are a few of our favorite photos from the evening, courtesy of our dear friend Mike Colella of ColellaDigital. To view more, click here or follow us on Facebook.
---
From left to right: John Thompson III, Monica Thompson, Eboni Caldwell, Sarah von Pollaro, Sister Mary Bader, Colleen Williams, John Williams and Tony Kornheiser​
---
Sister Mary Bader (CEO) with Michele Heidenberger Volunteer Award recepient, Sarah von Pollaro (Founder, Urban Petals).
---
Sister Mary Bader with Hope Blossoms Emcee, Tony Kornheiser (left), and Mary McGrory Advocacy Award recipients, Monica and John Thompson III (right).
---

Sister Mary Bader greets Eboni Caldwell (right), testimonial speaker and former resident of St. Ann's Center.
---
From left to right: Sister Rosalind England, Sister Nancy Dunn, Sister Meggie Flores and Sister Karen Burgess
Tags