You are here
Anne Schneiders – Our Dear Friend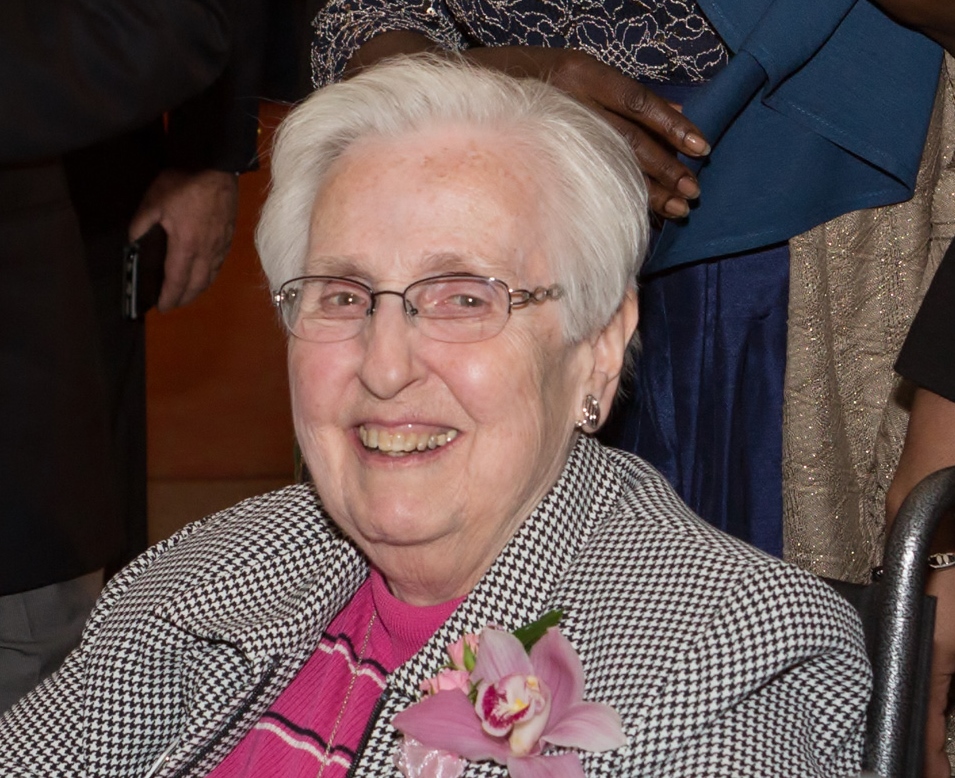 This past week St. Ann's experienced the loss of a dear friend, Anne Schneiders. Anne was a force within the community. With a deep passion to help the most vulnerable children in this country, Anne dedicated her life to giving a voice to our youngest members in society.
Anne's concerns for children and other vulnerable groups were limitless. She identified the troubles of those who needed help the most and committed herself to changing the lives of thousands of children.
During her 30 years as a Daughter of Charity, Anne served as a teacher and supported the care for children who were dealing with mental, emotional and developmental challenges. As an attorney, Anne served as a steadfast advocate for the abused and neglected.
While a member of St. Ann's Board of Directors, Anne provided invaluable expertise and vision in building and expanding our programs. She led St. Ann's through a period of significant transition that culminated in the transformation of programs and services.
We may not have seen her in our building everyday but there is no doubt that Anne's presence had an impact on the lives of St. Ann's staff and members of our board.
"I truly admire Anne for her life-time commitment to advocating for all children and young adults that crossed her path. She gave so much to help anyone who needed her services; always giving the gift of charity. Her work will be missed and remembered."
- Jeanette Chittams, Director of Residential Programs
"She was truly one of God's earthly angels. She will surely be missed. I especially loved her wry sense of humor. She always had a twinkle in her eye."
– St. Ann's Board Member

"I was deeply impressed with Anne's commitment to St. Ann's, her deep knowledge of the social services world and her work in modernizing the organization, including the accreditation. She leaves a big legacy."
– St. Ann's Board Member

"She was a wonderful, generous person and I'm so glad to have had the privilege of knowing her. Anne was knowledgeable on many subjects and, as we all know, very witty."
- St. Ann's Board Member
Anne lived her life well and full of love; a love that continues to be shared by all who knew her. For that, Anne, we thank you!