You are here
An Impactful Day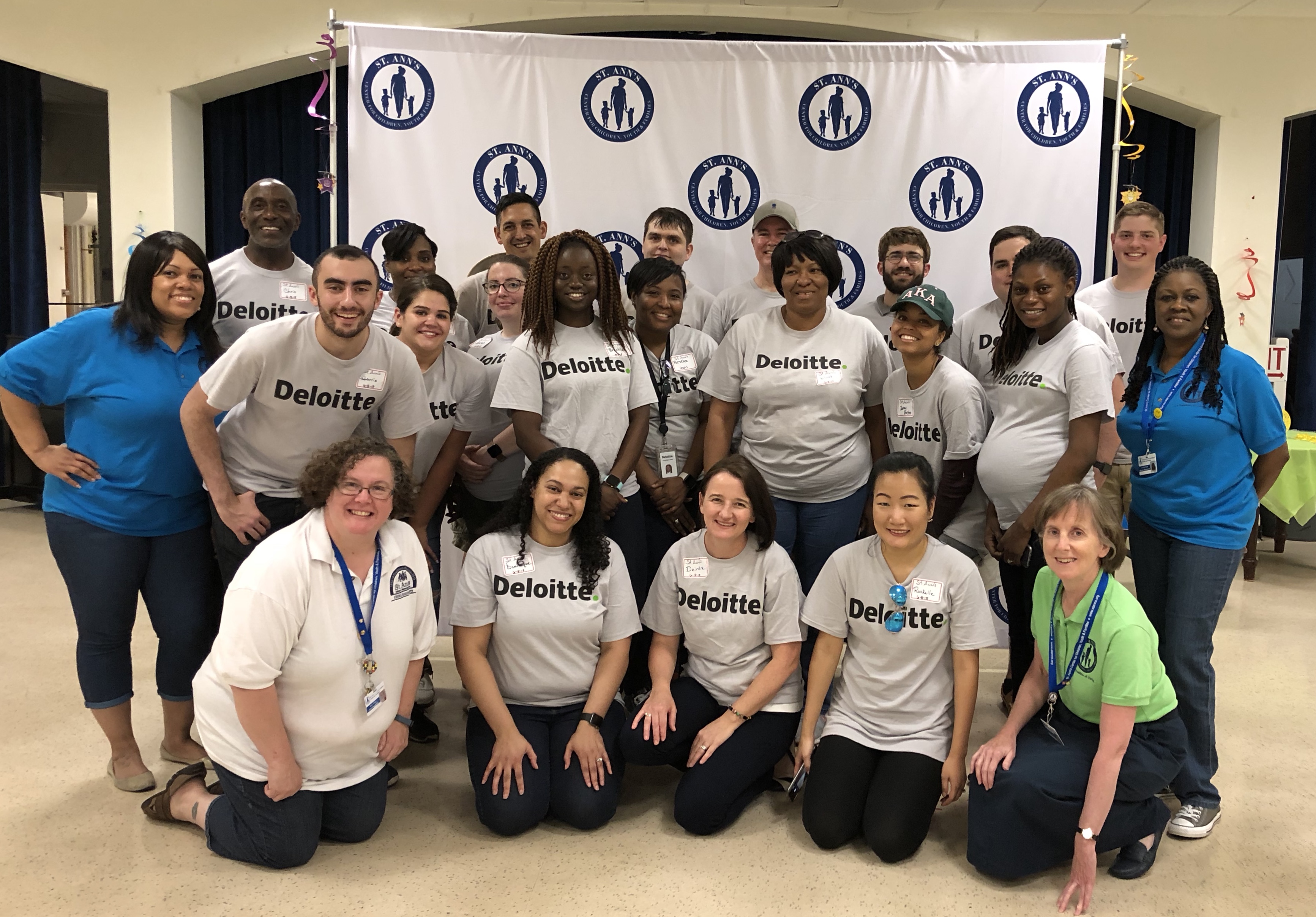 JUNE 8 - St. Ann's was one of hundreds of project sites selected by Deloitte for their 19th annual day of community service, called Impact Day.
Impact Day is a celebration of Deloitte's year-round commitment to local communities. Member firms around the world host Impact Day activities where Deloitte professionals spend the day volunteering.
The morning started off with Sister Mary Bader welcoming 23 Deloitte volunteers to St. Ann's. Introductions were followed by a professional development workshop hosted by several of the volunteers. Mothers living at St. Ann's were given advice on how to build their LinkedIn profiles and ways they can stand out to potential employers. The mothers learned ways to enhance their resumes and even had professional headshots taken. Other Deloitte volunteers spent the morning sprucing up the Childcare Center's playground by laying down fresh mulch.
The volunteers wrapped up their day of service by decorating the auditorium for the Childcare Center graduation. The children walked into a room filled with Peanuts inspired decorations, gifts, cake and ice cream!
Thank you to Deloitte for engaging with the mothers here at St. Ann's and beautifying our grounds!
#ImpactDay
#ImpactThatMatters