You are here
ESL classes have begun at St. Ann's!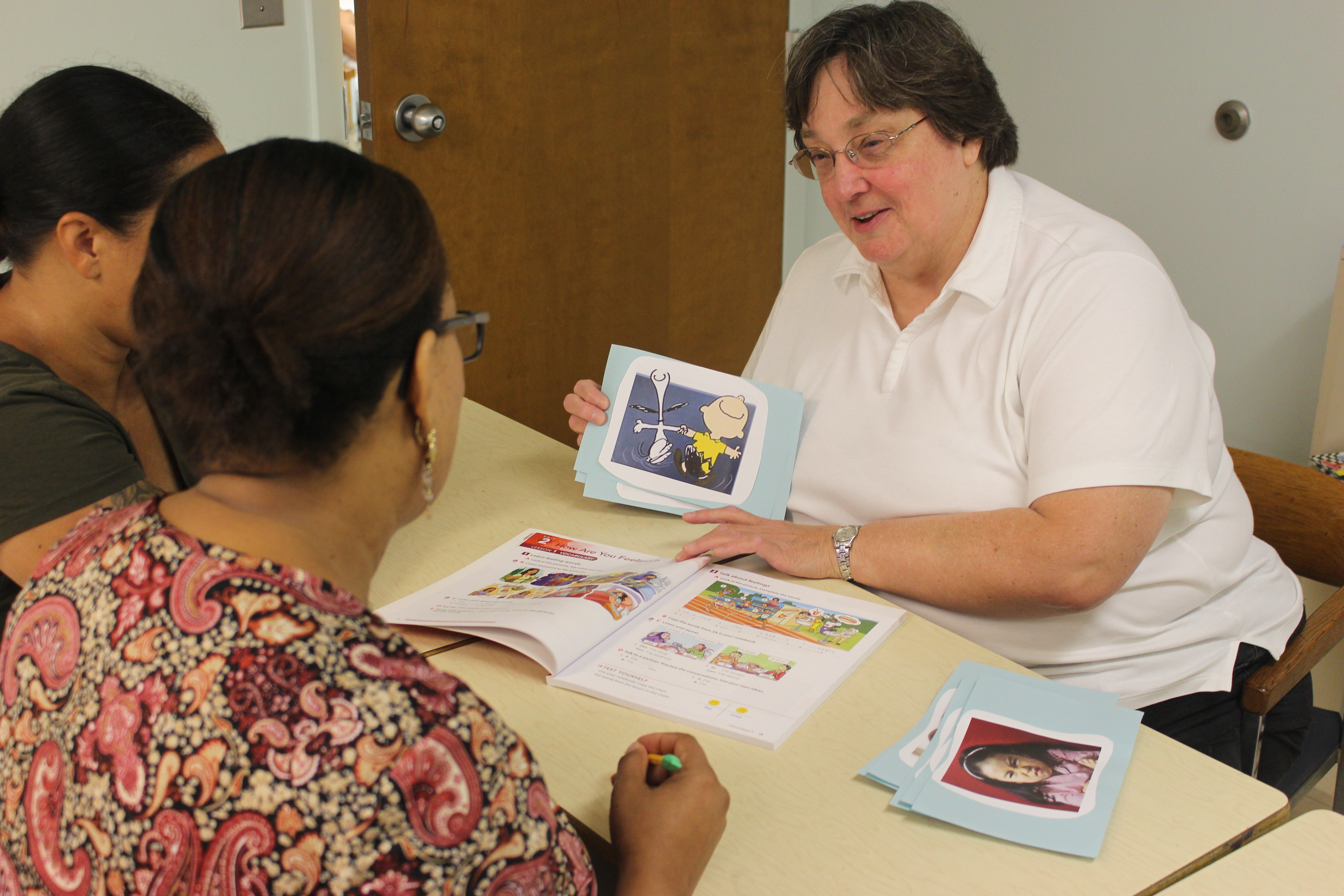 ESL classes have begun at St. Ann's!
With the support of grant funding from the Crimsonbridge Foundation, St. Ann's is piloting an English as a Second Language program. St. Ann's Education Coordinator Sister Bernadette Miller is the program lead and currently its main teacher. Volunteers are currently being recruited to teach under Sister Bernadette's guidance.
Based in the Washington, DC metro area, The Crimsonbridge Foundation is an entrepreneurial philanthropic organization that builds bridges of collaboration to create transformative solutions to improve the lives of our nation's youth and families. They innovate and strategically invest in education, leadership development and capacity building programs to help America's youth and nonprofit organizations achieve their potential. Education is at the heart of what they do (Crimsonbridge Mission Statement).
St. Ann's staff is excited to collaborate with Crimsonbridge on this educational activity. Word of mouth has led to the first group of students, and Sister Bernadette reports that enthusiasm runs high. The students lead busy lives and Sister Bernadette uses flexibility in finding ways to maximize class time. Along with the regular curriculum she creates learning aids such as worksheets and flash cards, and makes sure her students leave with homework.
ESL classes are an ideal fit for St. Ann's outreach efforts, which include a clothes closet, a baby-care closet and food pantry to help those in need in the community. As Sister Bernadette looks forward to the fall she considers ways to best respond to increased enrollment, and growth of the program.