You are here
A Minute With Sister Mary: Signs of Hope Around Us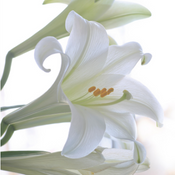 April 2022: Signs of Hope Around Us
This blog is part of a monthly reflection series from St. Ann's Center CEO, Sister Mary Bader. Find more of these reflections by visiting the archive here: A Minute With Sister Mary.
On the eve of Easter Sunday, I am amazed by how quickly Lent seemed to pass. Perhaps this has to do with the pace of activities at St. Ann's Center. In the past two weeks alone, we have welcomed two new families into Hope House – while saying farewell to another mother and her child who have transitioned to permanent housing.
These new beginnings and transitions make time speed up – but at the same time, they help to ground me and remind me how our families' journeys often reflect the journey of Lent. During their time at St. Ann's, mothers heal from the past and strive to achieve the best for their families. When moms reach important milestones – like work promotions, graduations, or independent housing – their successes bring forth jubilant hope and joy.

All around us, hope blossoms. We see this in big ways and small. Just last week, St. Ann's families gathered in our auditorium for a Movie Night, complete with pizza, popcorn and a projector. This was the first community event we were able to safely host in many months – and it was made possible by the generosity of donors like yourself. What a privilege to be able to witness our families relax, converse, and break bread at this fun occasion.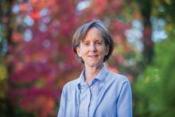 We give thanks for our inspiring families and for the people like you who bring so much joy and hope to St. Ann's, at Easter and throughout the year. Blessings to you and your family.
Gratefully,
Sister Mary Bader
---
About St. Ann's Center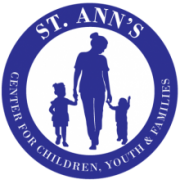 Mission Statement: St. Ann's Center for Children, Youth and Families strengthens and supports families on their journey toward stability. Inspired by Catholic social teaching and Gospel values, St. Ann's Center provides a nurturing community where families heal from the past, overcome barriers, and take hold of their future.
St. Ann's Center is a registered 501(c)3 nonprofit committed to lifting vulnerable children, mothers and families out of poverty and homelessness. Our innovative housing and support programs build upon a family's inherent strengths by providing the tools for life-long independence and self-sufficiency. St. Ann's serves families of all backgrounds and faith identities.
---
Want to Support St. Ann's Center's Work?
Thank you for considering a gift to help St. Ann's Center's work of supporting young, vulnerable women and children on their journey toward stability. Your donation will enable St. Ann's Center to meet the immediate needs of our families and will support the long-term sustainability of our life-changing programs.
Donate here: https://donatenow.networkforgood.org/stannscenter
Tags