You are here
Thank You for Making Hope Blossom!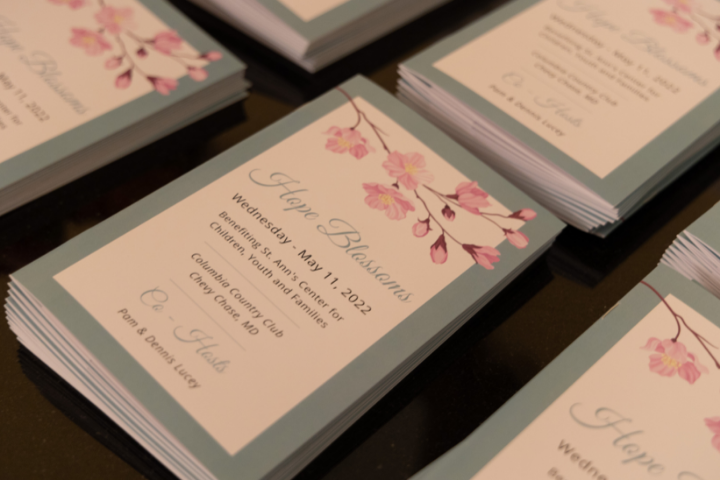 Dear Friends,

Earlier this month St. Ann's Center hosted Hope Blossoms – our annual reception and awards ceremony – for the first time in-person since 2019. This special evening was an unprecedented success thanks to our dedicated sponsors, donors, partners, and staff.

To say that we are grateful would be an understatement. Thank you to everyone who joined our gathering – whether in-person or watching our livestream.

I wish to especially thank Pam and Dennis Lucey for their leadership and guidance as our Co-Hosts. Thank you also to our Honorary Hope Blossoms Committee for your dedication.

To our Hope Blossoms Planning Committee, thank you for your tireless work throughout many months of planning.

Please click here to view photos from the evening, courtesy of our dear friend Mike Colella.

Gathering with you was a privilege and a pleasure. On behalf of all the women and children who will be touched by your generosity, we thank you from the bottom of our hearts.

Warmest wishes,
Sister Mary Bader
---
Re-Watch Our Event Livestream!
Missed our live event? Check out our Hope Blossoms livestream recording on Youtube at the following link: https://youtu.be/MYKkuuh6TZI?t=3963
Video will start at the 1:06:00 timestamp, at the welcoming address from Sister Mary Bader.
Tags