You are here
Families Enjoy Games, Treats, and Pony Rides on St. Ann's Day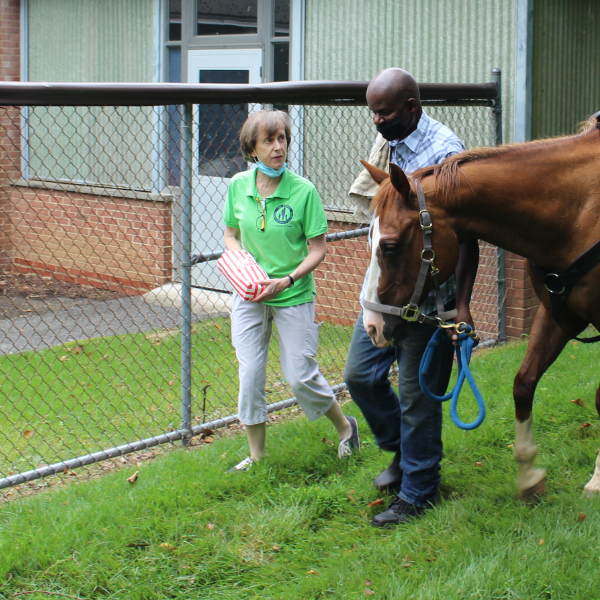 (Hyattsville, MD) St. Ann's Center hosted St. Ann's Day on July 26 – the center's annual summer celebration for resident families and staff, complete with games and activities, refreshments, and plentiful surprises. Sister Mary Bader, CEO of St. Ann's, said "This event is an opportunity for our resident families and staff to step outside of normal routines and bond in a picnic-like atmosphere, right here at St. Ann's."
St. Ann's Day 2022 opened with the "mane" event – a real-life Pony Ride held next to the Child Care Center's outdoor playground. Skilled trainers from Piscataway Riding Stables accompanied Bishop (horse) and Peanut (pony) to provide rides for all attendees – including mothers and their children who live at St. Ann's, as well as children from the community enrolled in our Child Care Center.
One young participant, after dismounting from a successful ride with Bishop, remarked in excitement – "I can ride a horse!"
Following the Pony Ride, participants returned to the playground to enjoy cups of fresh popcorn served from a vintage, rolling popcorn machine. Participants could also take a swing at the Piñata Challenge, emceed by Sister Mary and Monique Harper, Director of St. Ann's Child Care Center. Challengers successfully (and safely) broke the piñata and retrieved Child Care Center approved treats.
St. Ann's Day continued with a Staff Luncheon, Staff Games and Contests (including a no-hands watermelon-eating contest), and finally an Ice Cream Social for all staff, residents, and all Child Care Center participants. Later that evening, staff and a volunteer hosted a lively BINGO Party with food and snacks for mothers and children from St. Ann's Faith House, Hope House, and Grace House supportive housing programs.
Staff reported, "BINGO night was great fun because we made sure everyone was a winner several times over!"
Reflecting on the day's festivities, Sister Mary Bader shared, "It is just a privilege for all of us to witness moms and their children simply being together today, having fun, and creating memories. And the other half of St. Ann's Day is that it allows us to thank all the staff for their wonderful work and attention they give to the families who call St. Ann's home."
St. Ann's Day is hosted on or around July 26 each year – the date of the Feast Day of Saint Ann, who is the organization's namesake and founding inspiration.
---
Bring Some Summer Sunshine to
St. Ann's Newest Families!
Thank you for considering a gift to support the several families who have arrived at St. Ann's Center in recent weeks. Your gift will help provide for these families' immediate needs and help them grow comfortable as they begin our trauma-informed, strengths-based, and supportive transitional housing programs.
Donate here: https://donatenow.networkforgood.org/stannscenter
---
About St. Ann's Center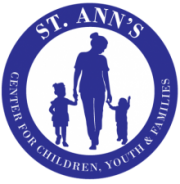 Mission Statement: St. Ann's Center for Children, Youth and Families strengthens and supports families on their journey toward stability. Inspired by Catholic social teaching and Gospel values, St. Ann's Center provides a nurturing community where families heal from the past, overcome barriers, and take hold of their future.
St. Ann's Center is a registered 501(c)3 nonprofit committed to lifting vulnerable children, mothers and families out of poverty and homelessness. Our innovative housing and support programs build upon a family's inherent strengths by providing the tools for life-long independence and self-sufficiency. St. Ann's serves families of all backgrounds and faith identities.