You are here
A Minute with Sister Mary: Love is Inventive to Infinity!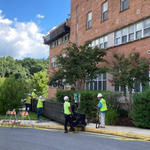 September 2022:
Love is Inventive to Infinity!
This blog is part of a monthly reflection series from St. Ann's Center CEO,
Sister Mary Bader. Find more of these reflections by visiting
the archive: A Minute With Sister Mary.
---

Last month, St. Ann's Center received a visit from a former resident who had lived with us as a young child years ago. This visit was her first in decades. We had a wonderful time touring St. Ann's, recounting her memories of being cared for here, and discussing how St. Ann's has adapted and evolved into 2022.
At the end of our visit, she asked our staff a simple question: "How can I help?"
It is always moving whenever someone offers to help the mothers and children who live at St. Ann's Center. It is even more special when these offers come from former residents of our programs. Such encounters are a gift and a reminder that our work is part of a larger tradition of caring that extends far beyond our current day. With God's grace, this work will continue to impact lives for years to come.
Just last week, we made a critical investment in St. Ann's Center's future.
You may know that St. Ann's relocated from California Street, NW in Washington, DC to our newly constructed Hyattsville home in 1962. In the sixty years since, St. Ann's building has been a sound environment for the many children and families who have lived in our different housing programs. However, years of exposure to the elements have required that we now repair our building's exterior to prevent water from getting inside.
We are pleased to share with you that construction has begun on this long term renovation project to repair the brickwork on our building exterior. In the photos below, you can see the crew setting up equipment on day one of the project!
It is a blessing that we are able to begin this much-needed work. We are incredibly grateful to the many individuals and groups who have ensured that St. Ann's will have a newly-improved home in which to continue serving families for generations to come.
Fittingly, this work begins in September, during which the Daughters of Charity (along with the worldwide Vincentian family) celebrate the Feast of Saint Vincent de Paul (Sept. 27). Indirectly, St. Ann's Center exists because of Saint Vincent; he and Saint Louise de Marillac collaborated to form the Daughters of Charity in 1600s France. Theirs is the torch we carry today.
One of Saint Vincent's famous quotes is "Love is inventive to infinity."
When I step back and consider the big picture at St. Ann's, from our Vincentian foundation to our literal Hyattsville foundation, this is what I see: loving people like you finding infinite ways of supporting our families. Whether it is time, talent, treasure, or even new brick and mortar – you keep finding ways to show your love and ask that beautiful question, "How can I help?"
Thank you from the bottom of our hearts.
Sister Mary Bader, CEO
---
Support St. Ann's Center Families
Thank you for considering a gift to help St. Ann's Center's work of supporting young, vulnerable women and children on their journey toward stability. Your donation will enable St. Ann's Center to meet the immediate needs of our families and will support the long-term sustainability of our life-changing programs.
Donate here: https://donatenow.networkforgood.org/stannscenter
---
About St. Ann's Center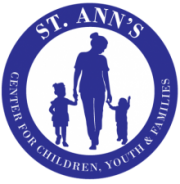 Mission Statement: St. Ann's Center for Children, Youth and Families strengthens and supports families on their journey toward stability. Inspired by Catholic social teaching and Gospel values, St. Ann's Center provides a nurturing community where families heal from the past, overcome barriers, and take hold of their future.
St. Ann's Center is a registered 501(c)3 nonprofit committed to lifting vulnerable children, mothers and families out of poverty and homelessness. Our innovative housing and support programs build upon a family's inherent strengths by providing the tools for life-long independence and self-sufficiency. St. Ann's serves families of all backgrounds and faith identities.
Tags