You are here
A Minute with Sister Mary: Thank You, Tonya Sharpe!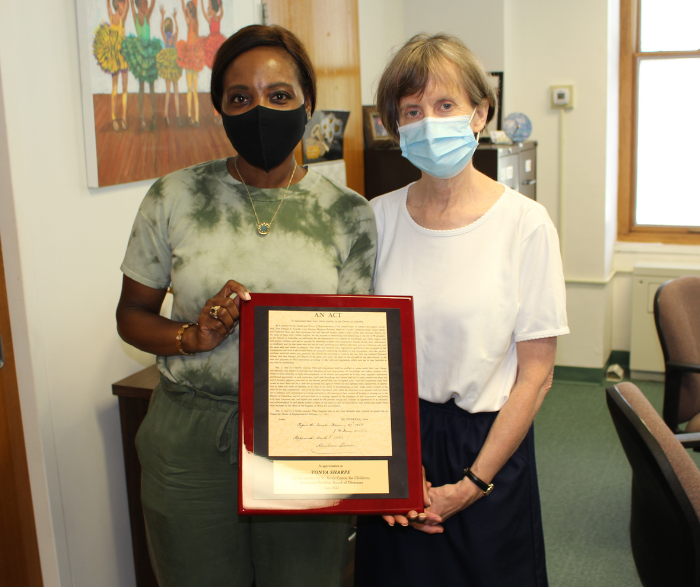 A Brief Note from Sister Mary Bader
This blog is part of a monthly reflection series from St. Ann's Center CEO, Sister Mary Bader. Find more of these reflections by visiting the archive: A Minute With Sister Mary.
This month, we specially recognize Tonya Sharpe, who is stepping away from St. Ann's Center's Board of Directors after concluding her second term on the Board – including three years as President of the Board.
Tonya has led us through an extraordinary season of change, challenge, and growth – for which we are incredibly grateful!
From our very first meeting in the mid-2000s, I knew Tonya resonated with St. Ann's mission and with the special journeys which moms and their children undertake during their time here.
In the years since, Tonya has found many unique ways to serve our mission as a volunteer, fundraiser, and friend-raiser extraordinaire, just to name a few! It has been a joy to receive Tonya's trademark phone calls, which begin with:
"So I have an idea for St. Ann's…"
Time after time, Tonya's ideas have led to wonderful new opportunities for our community. In addition to her large-scale efforts, Tonya has also shared herself as a mentor and coach to many young women living in our Teen-Mother Baby and Hope House programs.
This kind of care can never be measured in words or numbers – but only in the legacy that will long follow Tonya's tenure with us.
Tonya, you are – and continue to be – a gift to St. Ann's and all who walk through our doors. We wish you every blessing in the chapters yet to come! And we can't wait to see what's next for you.
Sister Mary Bader, CEO
---
Support Our Work
Thank you for considering a gift to help St. Ann's Center's work of supporting young, vulnerable women and children on their journey toward stability. Your donation will enable St. Ann's to meet the immediate needs of our families and will support the long-term sustainability of our life-changing programs.
Donate Here: https://stanns.org/give
---
About St. Ann's Center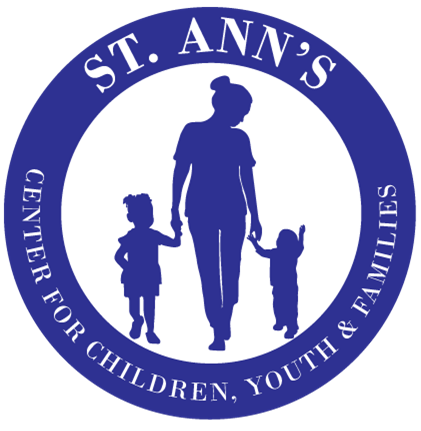 Mission Statement: St. Ann's Center for Children, Youth and Families strengthens and supports families on their journey toward stability. Inspired by Catholic social teaching and Gospel values, St. Ann's Center provides a nurturing community where families heal from the past, overcome barriers, and take hold of their future.
St. Ann's Center is a registered 501(c)3 nonprofit committed to lifting vulnerable children, mothers and families out of poverty and homelessness. Our innovative housing and support programs build upon a family's inherent strengths by providing the tools for life-long independence and self-sufficiency. St. Ann's serves families of all backgrounds and faith identities.
Tags