You are here
Read Our Latest Newsletter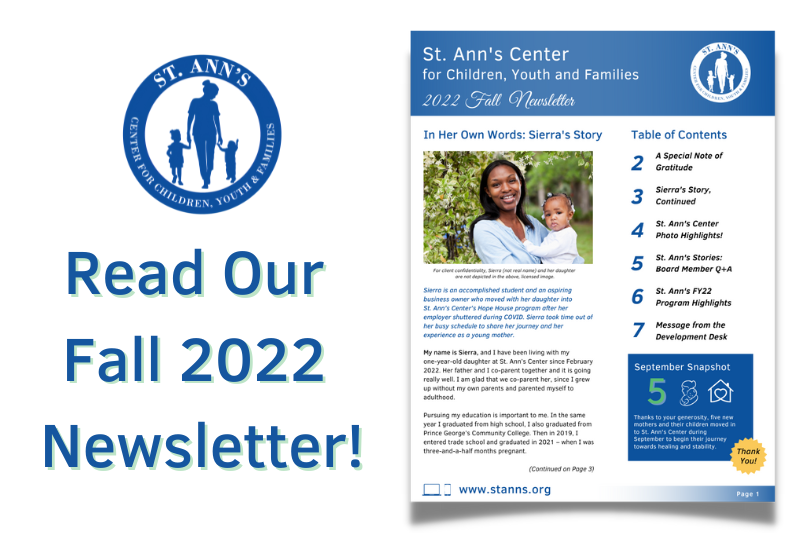 Missed our Fall Newsletter?
You can download a PDF copy of St. Ann's Center's Fall 2022 Newsletter by clicking here.
To receive email updates about about our newsletters, events. and other happenings, please sign up using the form located on this webpage. You can also keep up with St. Ann's Center on social media via Facebook, Instagram, Twitter, and Linkedin!
Thank you for your interest in St. Ann's Center and the families we serve.
---
Support Our Work
Thank you for considering a gift to help St. Ann's Center's work of supporting young, vulnerable women and children on their journey toward stability. Your donation will enable St. Ann's to meet the immediate needs of our families and will support the long-term sustainability of our life-changing programs.
Donate Here: https://stanns.org/give
---
About St. Ann's Center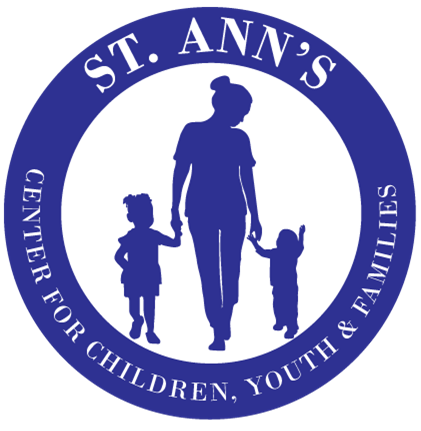 Mission Statement: St. Ann's Center for Children, Youth and Families strengthens and supports families on their journey toward stability. Inspired by Catholic social teaching and Gospel values, St. Ann's Center provides a nurturing community where families heal from the past, overcome barriers, and take hold of their future.
St. Ann's Center is a registered 501(c)3 nonprofit committed to lifting vulnerable children, mothers and families out of poverty and homelessness. Our innovative housing and support programs build upon a family's inherent strengths by providing the tools for life-long independence and self-sufficiency. St. Ann's serves families of all backgrounds and faith identities.