You are here
Q+A with Hope Blossoms Co-hosts Pam & Dennis Lucey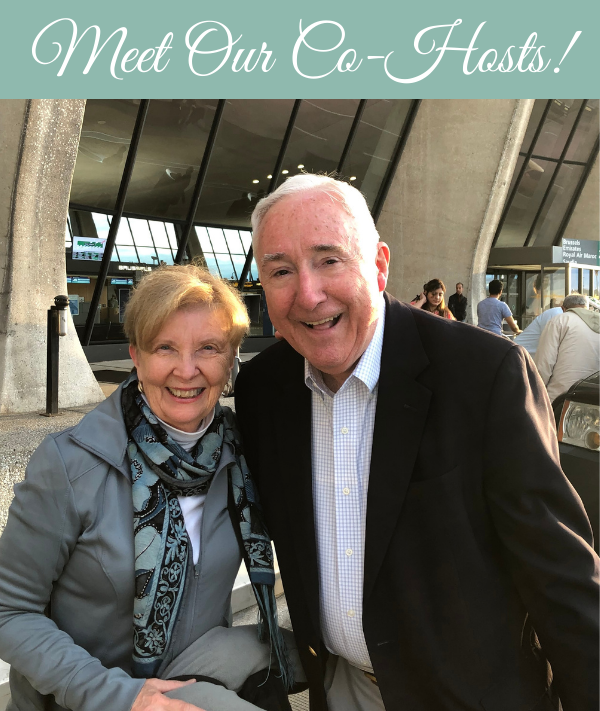 ---
St. Ann's Center is delighted to have Pam and Dennis Lucey serve as
Honorary Co-hosts for this year's Hope Blossoms Gala!
The Luceys have long been involved in funding the good work of Catholic organizations in the Washington, D.C. area, and look forward to seeing many friends – old and new – join them on May 11 at Columbia Country Club! Recently, they took time to share what St. Ann's means to them.
Pam and Dennis, you have supported St. Ann's Center for many years. How were you first introduced to St. Ann's and our mission?
The Luceys' familiarity with St. Ann's began in 1965, when Dennis first moved to Washington, D.C., and grew through their friendship with two Holy Trinity parishioners, Sheila Smythe and Anne Schneiders, who were involved with St. Ann's. Anne later became a member of St. Ann's Board. Pam also had the privilege of serving with Sister Mary Bader on the Providence Health Foundation Board of Directors.
What is the most rewarding part of your role as an advocate and supporter of St. Ann's mothers and their children?
For the Luceys, it's all about doing good for others. "It's what we were all put on this earth to do," said Dennis. "And we have to share our talents and wealth, by being good stewards and providing the gifts of time, talent, and treasure."
What was the moment you decided, "I need to support this work?"
"At Hope Blossoms!" said Pam. "We attended a gala, which really impressed us. It was the first time we heard directly from a resident, who addressed the attendees about what St. Ann's did to help her and her family. It was so moving!"
What is one thing you'd most like for others to know about St. Ann's Center?
"St. Ann's is a family," said Dennis. "Family is critical for the world. And at St. Ann's, it's family - not just for the residents but for the staff, the volunteers and others– everyone is part of the family."
What advice would you give to others who wish to support St. Ann's?
"Be sure to visit St. Ann's," said Pam. "It's an inspiring place to see, and when you do, you'll find even more reasons to donate your time, talent and treasure!"
Just for fun: what is your favorite part of living in the DC region?
"Washington is the capital of the world," said Dennis, who loves politics. "Pam and I were both volunteers with the Peace Corps – Pam served in India, and I was a volunteer in Brazil. Our experiences continue to remind us that there is so much going on in the world and we are so blessed. We just have to give back." And for Pam, it's Holy Trinity, which "has been a real gift to us for over 50 years. The parish community is very important to us."
---
Join Us Next Month for Hope Blossoms!
Pam and Dennis Lucey, with CEO Sister Mary Bader, greatly look forward to Hope Blossoms - our annual celebration of St. Ann's Center's families and our continuing mission to heal, strengthen and inspire vulnerable mothers and their children.
Please join us on May 11 as we celebrate and honor individuals whose work and generosity has helped to advance the well-being of vulnerable children, mothers and families in our community. For more information about our honorees, special guests, ticketing, and sponsorship opportunities, please visit our event website at https://stanns2022.eventbrite.com/.
Tags